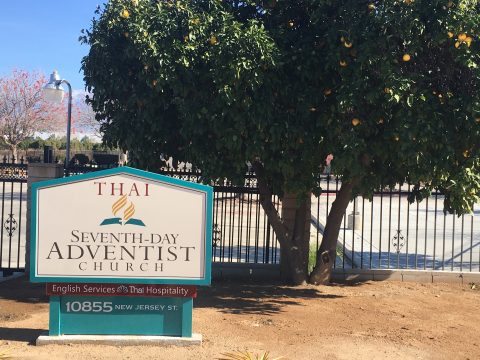 Welcome to the Thai SDA Church in Redlands, CA.  We are a Christ-centered and Holy Spirit-led church and accepts anybody looking for a gospel-based preaching and a multicultural fellowship. The church is culturally diverse, and fosters love and acceptance to all people from all backgrounds. 
The church services are in English, but we welcome all visitors and Christ-seekers with a warm Thai hospitality. 
We want to invite you to join us in our church services and join a church body with its blend of multicultural and multigenerational buildup.
Sincerely,
Eddie General, DMin.
Pastor, Thai SDA Church
Office Hours:
Wednesday - 9:00AM - 2:30PM
Thursday - 9:00AM - 2:30PM
Friday - 9:00AM - 12:00PM
Sabbath School time: 9:30A.M. (Saturday)
Worship Service time: 10:20A.M. (Saturday)
Young Adult Care Group:  7:00-8:45 P.M.  (Friday)
Thank you for visiting us.